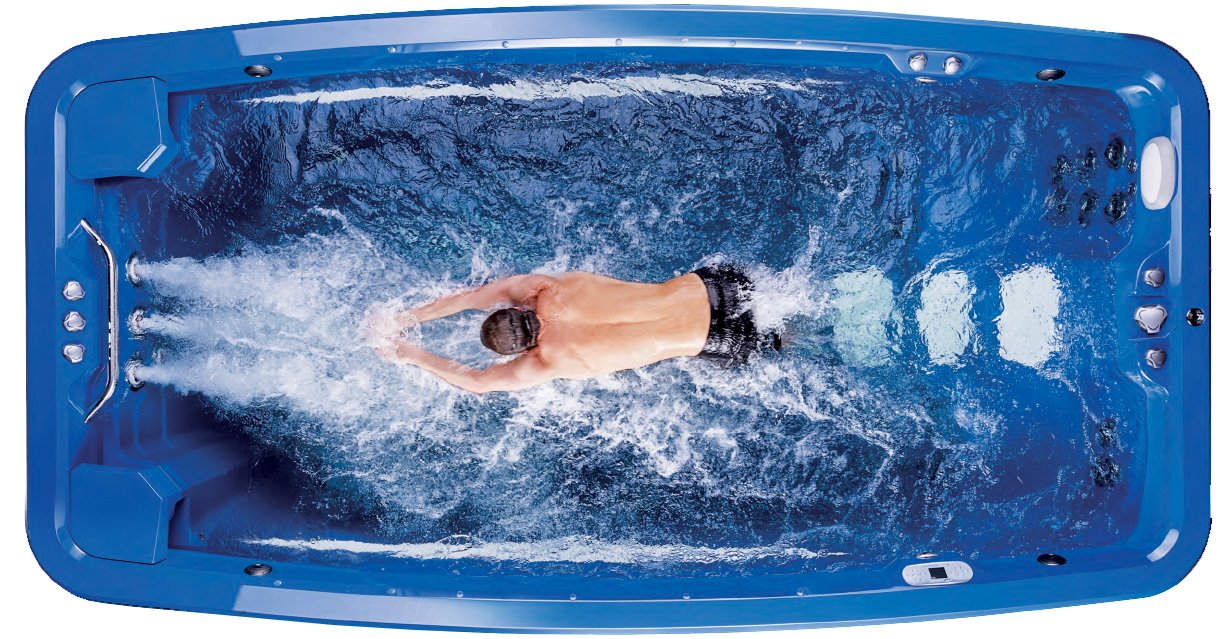 ATV™ 14′ SPLASH
Water depth: 48 in. / 122 cm
26 therapy jets
2 high volume turbo swim jets
1 two-speed 160 gpm / 606 lpm pump
ATV™ 14′ SPORT
Water depth: 48 in. / 122 cm
6 turbo swim jets
480 gpm / 1817 lpm
3 two-speed 160 gpm / 606 lpm pumps
ATV™ 17′ SPORT
Water depth: 53 in. / 135 cm
26 therapy jets
6 high volume turbo swim jets
Flow rate 480 gpm / 1817 lpm
3 two-speed 160 gpm / 606 lpm pump
ATV™ 17′ KONA
Water depth: 53 in. / 135 cm
26 therapy jets
6 Whitewater-4, 2 Buoyancy jets
Flow rate 1000 gpm / 3,785 lpm
2 two-speed 360 gpm / 1,363 lpm pumps
1 two-speed 160 gpm / 606 lpm pumps
AQUATIC TRAINING REALLY WORKS!
Aquatic training is an important and vibrant part of the sports, fitness and health and wellness disciplines today. Whether you are motivated by competition, conditioning, injury recovery or simply seeking a better balance for your health, a water supported environment is a perfect solution. It's where you can immerse your body and improve its healthy performance without the forces found in running or other aerobic activities. But for most people, access to a water location that you can use regularly, effectively and affordably in your daily life has always been a challenge. Until now.
ELEVATE YOUR SWIM SPA EXPERIENCE.
Swim strokes, leg kicks, resistance movements, and low-impact range of motion exercises are all options for your active efforts and healthy life. They can also just be a place to kick back and oat away stress or laugh and play with the kids. A Swim Spa is a true action vessel for your whole family to enjoy all year-round.