The Very Cleanest Water
Exclusive Cyclonic Filtration.
83% Faster & 20% More Efficient than Skim Filtration Systems.
"Only Spa in the Industry that Filters Floor & Surface".
Coast Spas 24" Waterfall is the Largest Available on Any Hot Tub.
Comes Standard on Curve and Cascade Series Spas
Consumer's Choice Winner
"Best Hot Tub Brand" Awarded by About.com by Consumers.

"World's Only Infinity Edge Hot Tubs"

Unique Patented Design
Coast Spas "The World's Best Hot Tubs"™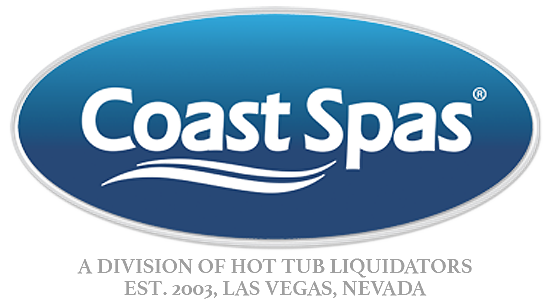 "BUY THE BEST" for less!
All models on display & operating.
DOWNLOAD Coast Spas Collection PDF Brochure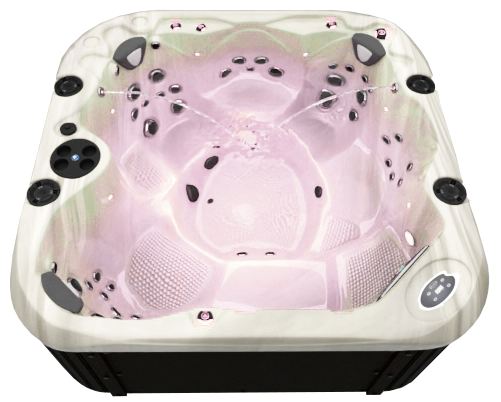 World's Best Built Spas®
You demand your spa be ready – at any hour, any day, whatever the weather. So do we. Coast Spas rigorously tests its products, ensuring high quality and long-lasting, reliable performance. Every Coast Spas hot tub and swim spa comes backed by nearly three decades of experience in designing, crafting and innovating products that offer life-changing benefits for a lifetime of use. We earned the title "World's Best Built Spas" for a reason.
The Strongest Shells
The heart of any hot tub or swim spa is its irreplaceable shell. We make the toughest, most durable available. We partner with leading innovators in glass fiber technology and use multiple layers of premium fiberglass to insulate and strengthen each vacuum-molded premium acrylic shell. Flooring and seating areas have additional layers of fiberglass reinforcement resulting in a solid, rigid acrylic shell that will last for years to come.
Unparalleled filtration
Closed pressurized filtration systems clean water better than traditional residential spa filter systems. They also prevent contaminants from re-entering the bathing area when your pumps are off. That's why resorts and hotels must use them in their hot tubs and pools, and why we only use them at Coast Spas, making us stand apart in our industry. In addition, our exclusive Hydro Cyclonic Filtration System has a patented design to cleanse your water 80% faster and 20% more efficiently than traditional systems.
Quality Tested
Only the rugged survive outdoors during Canadian winters. Canada is home to our long-tenured build team that assembles, fills, runs, inspects and evaluates every Coast Spa hot tub and swim spa – putting each through a stressful endurance trial from start until shipping – to ensure each meets our demanding standards before arriving at your home.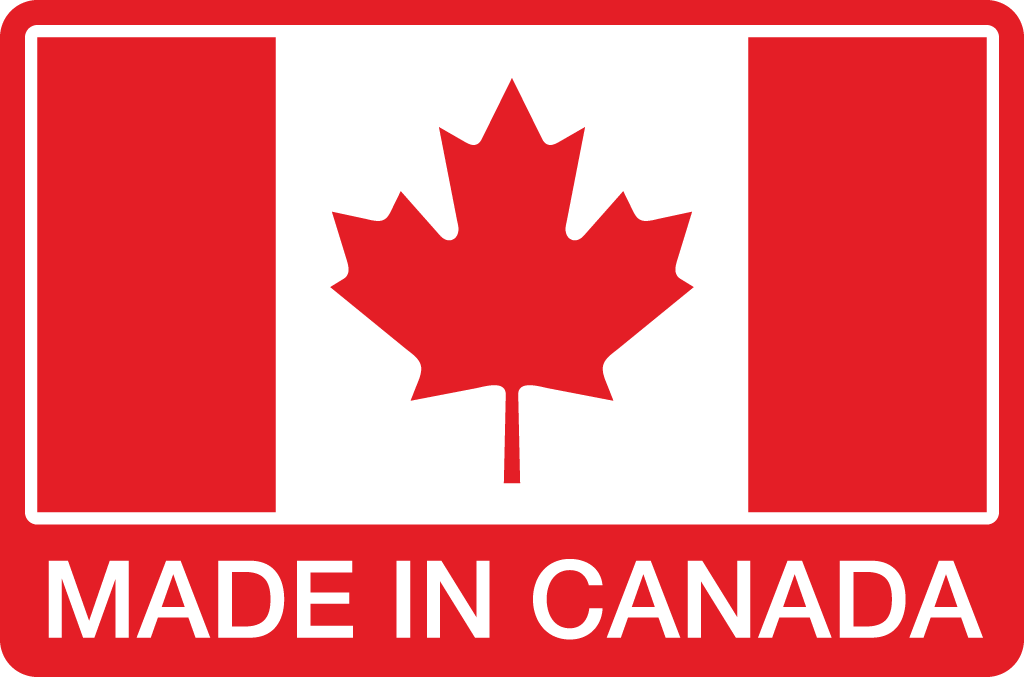 Exclusive Features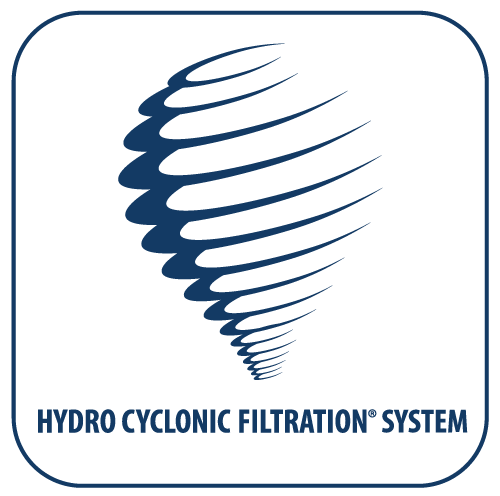 Hydrocylonic Filtration
Coast Spas filtration system uses a commercial-grade, pressurized system that incorporates hydro cyclonic action to remove all contaminants and debris from the spa water. Most hot tubs use skimmer filtration which sits inside the spa and lets debris float back into the water. Coast Spas Hydro Cyclonic Filtration System® sits outside the bathing area in a pressurized canister so there's no risk of your water being re-conatimied when changing the filter. Lab tests show that Coast's filtration system is 20% more effective and 83% faster than skim filtration. Public spas are required by law to use a closed, pressurized filtration system so you shouldn't settle for anything less. Having a good filtration system ensures that you can enjoy your spa knowing that you, your family and friends are relaxing in crystal clear, clean and safe water.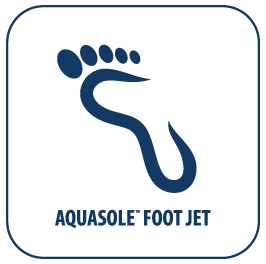 Aquasole™ Jet
Most hot tubs provide hydrotherapy massages but not a superior foot massage. Coast Spas Exclusive AquaSole™ Jets are large foot massaging jets that sit on the floor of many Coast Spa models. They provide a gentle and rhythmic massage from the top of your toes, through the arch of your foot and to the bottoms of your heels. By simply pressing your feet lightly against the jet you'll start to feel a swirling water action that helps to treat your tired and sore feet.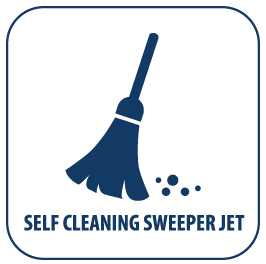 Self Cleaning Sweeper Jet
It's inevitable that dirt and debris will find its way into your hot tub. It can be brought in by your feet, blown in by the wind or fall from the trees above. Debris can collect on the floor of your spa but with the Self-Cleaning Sweeper Jet you don't have to worry about it. During the filtration cycle the Sweeper Jet is activated and blasts the collected dirt and debris off the floor to where it can be drawn into the filtration system. Having a clean hot tub at all times will allow you to have a more relaxing spa experience.
WaterVac™
Powered Evacuation System (Patent Pending). Draining your hot tub can be a time consuming task that requires you to access the equipment area to dig out your drain-line, connect a drain hose and then wait for gravity to slowly drain all the spa water. With Coast Spas WaterVac™ system, draining and refreshing the water in your hot tub is fast and simple. Simply open up your Coast Cubby, access the optional shrink hose and turn on the water evacuation pump. It will be able to drain most hot tubs in about an hour. (Included- 12V marine-grade pump rated to move 800 gallons of water per hour.).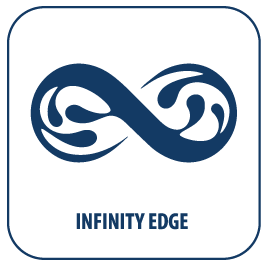 Infinity Edge
Coast Spas has the world's only portable Infinity Edge Hot Tubs and Swim Spas. This exclusive feature provides the best view with one edge removed from the spa so there is no barrier obstructing your view. You can take in all the beauty of your environment with an Infinity Edge Hot Tub or swim endlessly towards a gorgeous view in an Infinity Edge Swim Spa. No matter how many people are in the spa the water level never changes and reamines perfect because there is zero water displacement. The Infinity Edge also acts as a large skimmer removing all surface debris from the water so your spa is always free from debris. Other spas have an area dedicated to housing the skimmer and filter but Coast's Infinity Edge Spas gives you more room for seating and your guests. Bring home paradise with an Infinity Edge Hot Tub or Swim Spa.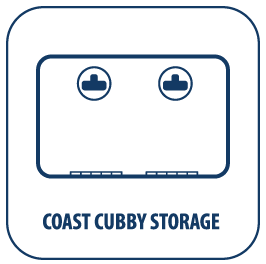 Coast Cubby
Exclusive to Coast Spas the Coast Cubby is a dry storage compartment that can be added onto your hot tub or swim spa. The cubby is fully integrated into the spa cabinet and is made from durable marine-grade materials. Your Coast Cubby has an integrated interior light and circulated the warm ambient air generated from your spa equipment. It provides the perfect place to store chemicals, electronics and more. Large lift-and-turn handles provide fast and easy access even if your hands are soaking wet.
STANDARD WITH COMMERCIAL GRADE FILTRATION
Coast Spas come standard with a commercial-grade filtration system. Other spa brands have skim filtration systems – which submerge the dirty spa filter in the spa water with you. Skim filtrations systems are only approved for use in private settings. Coast Spas' Hydro Cyclonic Filtration uses the same technology as systems used in public pools and hot tubs – the filter is removed from the bathing area and housed in a closed, pressurized canister.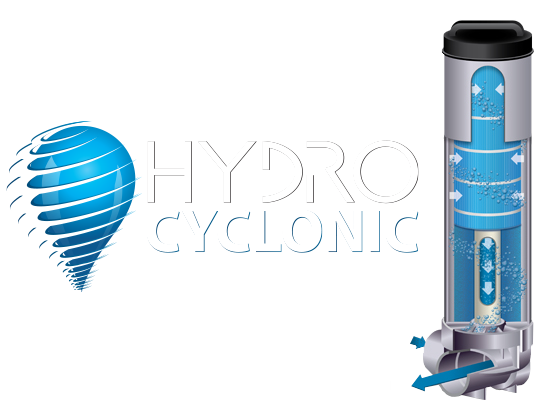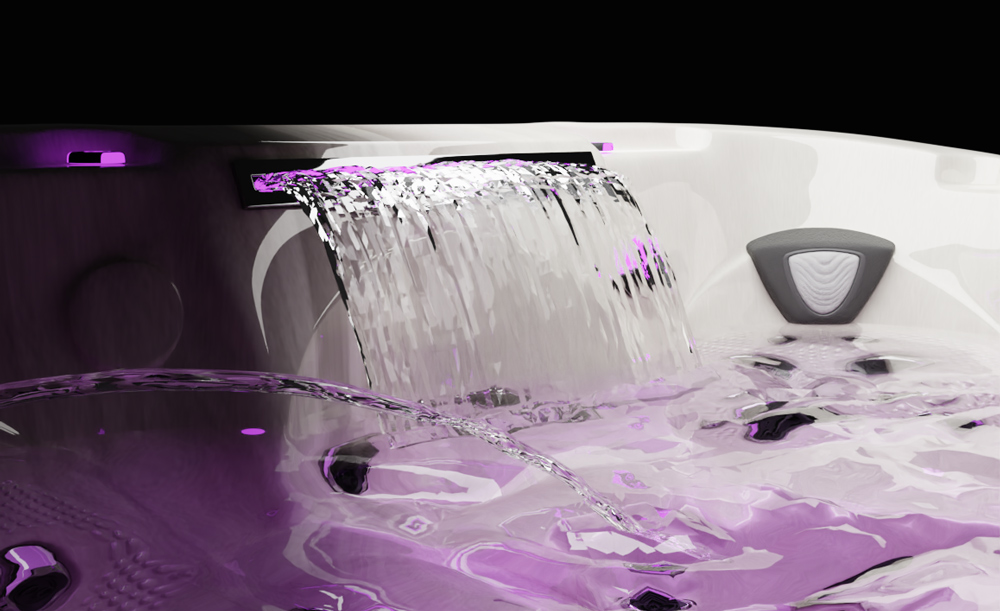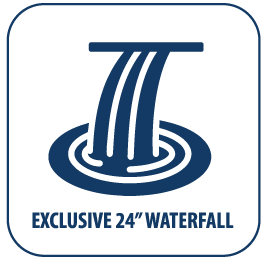 Fusion 24″ Waterfall
Coast Spas exclusive adjustable 24" Waterfall is the largest hot tub waterfall in the world. Not only is it beautifully lit and visually stunning it also provides a feeling of pure relaxation and complete tranquility. Being fully adjustable allows everyone in the family to enjoy it from kids to adults. This exclusive feature provides superior neck and shoulder hydrotherapy. Warm water cascades over your shoulder to relax and soothe sore muscles. This feature comes standard on all Curve and Cascade Spas.