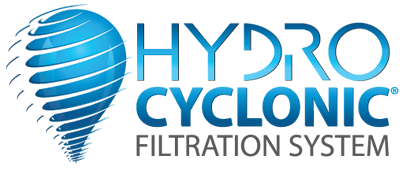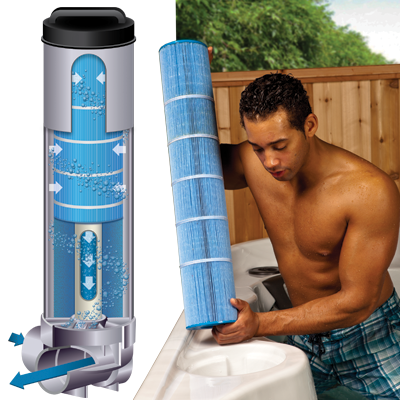 Commercial-Grade Pressurize Hot Tub Filtration System Only from Coast Spas
In North America it is law for any commercial establishment to have a closed pressurized filtration system on any public pool or hot tub. Not only is it more efficient and faster than a skim filtration system but it also removes the dirty filter canisters from the bathing area. Without a pressurized system, once the water flow to the filter subsides, the debris that was caught in the filter is free to float back into the spa and re-contaminate the water.
We like this idea about as much as sitting in the water with the dirty filters. So Coast Spas developed the Hydro Cyclonic Filtration System®. This is a commercial-grade, pressurized filtration system with the filter canister completely removed from the bathing area and coupled with an oversized skimmer. We feel so strongly that the happiest spa owners have the cleanest water, that we made this a standard feature on ALL of our spas. So you can rest easy knowing that your spa will have the best filtration system available.
The Benefits of Hydro Cyclonic Filtration -No dirty filter sitting in the hot tub water with the bathers. -Captured contaminants will not re-enter the spa water when changing the filter or when pumps are deactivated. -The Water Diversion Blade® disperses water and contaminants evenly around the outside of the filter resulting in more efficient filtration. -Up to 175 sq.ft. of filter media (largest available in any hot tub) for superior water flow and less strain on your spas' components.